Overview
The Number text box tool can be used for various options on a product! You can use this field to set a quantity, use as a dimension length, or a variety of possibilities! This field will be passed through as a line item property.
Note
Text entered by the customer into a number text box is not available to be displayed in the image customizer.
---
Settings
These settings can be set or altered by clicking the blue gear icon that is located on the top right of the field when selected.
Max Length
Placeholder
Max Length
Setting a Max Length for an input field will limit the number of characters to the number set.
Placeholder
Adding a placeholder descriptor onto your input fields helps a with the user experience (UX) and acts as a hint for what the user should input.
---
** When making edits/additions/changes. Click save to commit changes on the respective dialog boxes and save the form for these changes to be made live on your site.**
---
Front-end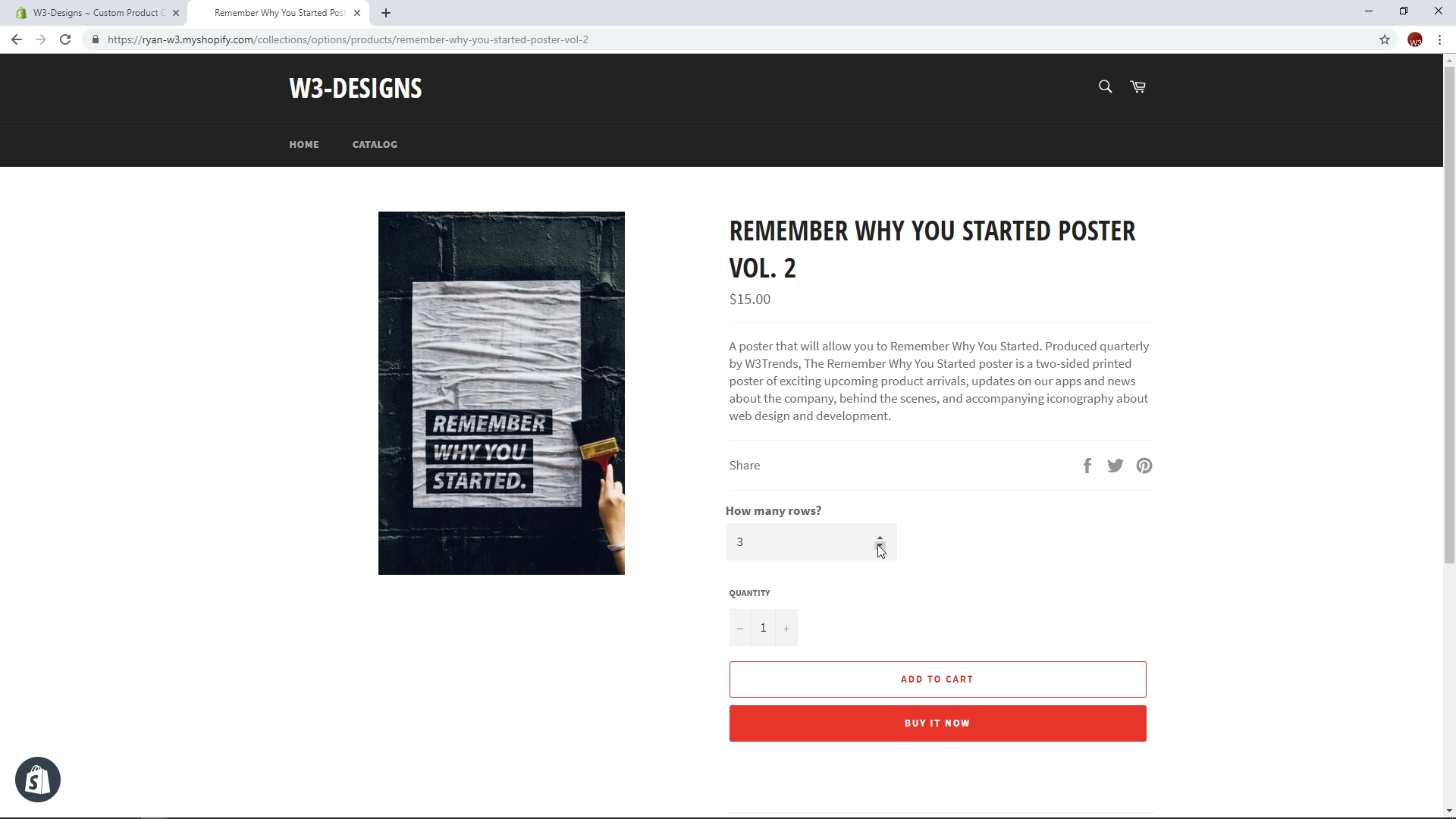 If you have any questions, feel free to contact us at support@w3trends.com