Overview
The Check Box tool can be used for multiple options on a product! This field can be used to trigger Boolean options, reveal hidden options, or a plethora of possibilities! This field will be passed through as a line item property.
---
Edit Options
To change the options, click the 'Edit Options' button located on the field. When adding multiple options, separate them with a new line for each new option.
If conditional logic depends on any of the values you are editing, then you will have to update your conditional logic.
---
** When making edits/additions/changes. Click save to commit these changes on dialog boxes and save the form for these changes to be made live on your site.**
---
Front-end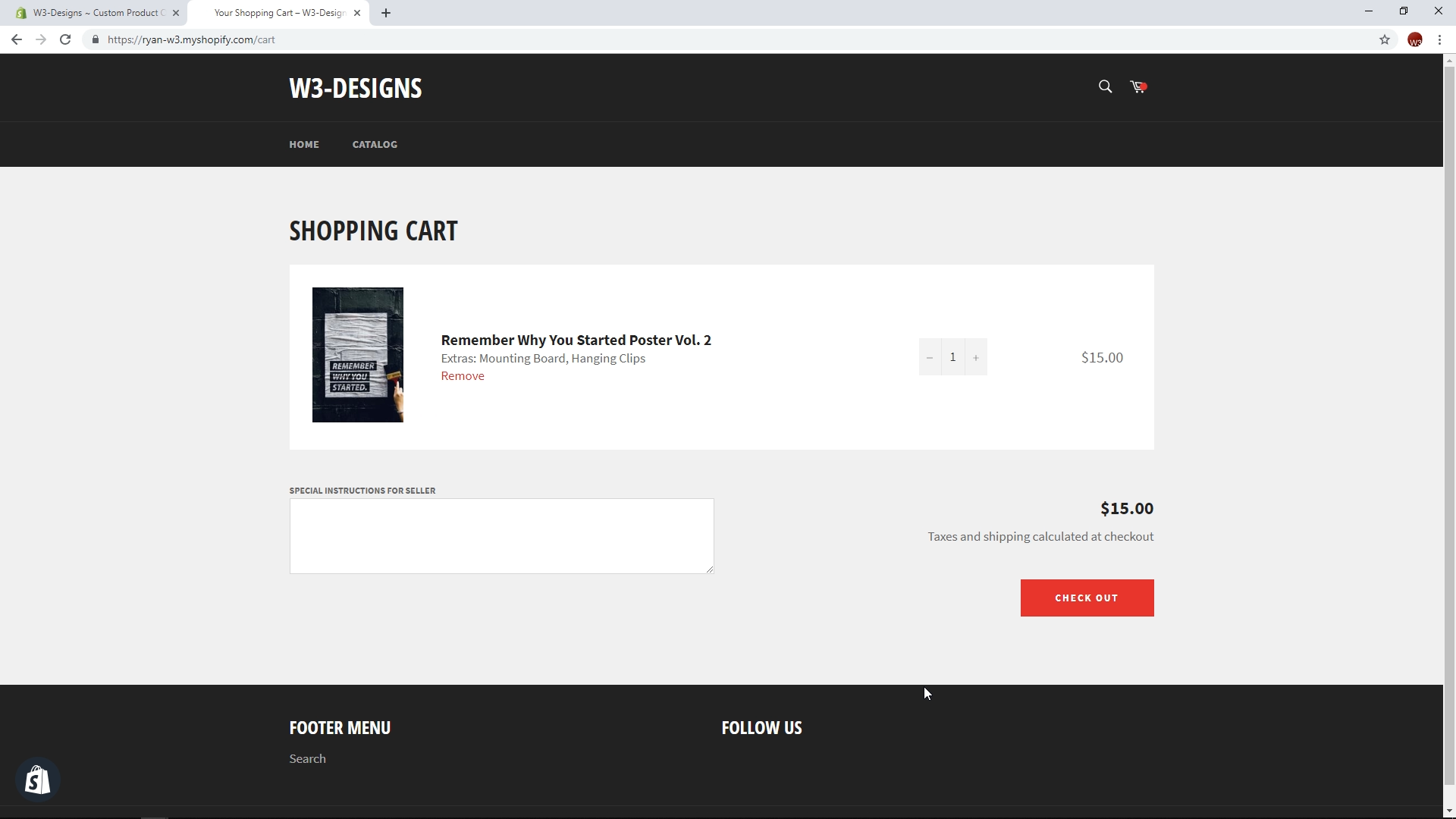 If you have any questions, feel free to contact us at support@w3trends.com