Overview:
The following tutorial will cover how to create a Reward within the Brand Ambassador Points application. Keep in mind that the Rewards are limited only by your own imagination. They can be anything from a free product, to a discount code, or a maybe gift card to name a few possibilities. But at the end of the day, we made the platform as flexible as possible so that you are in control!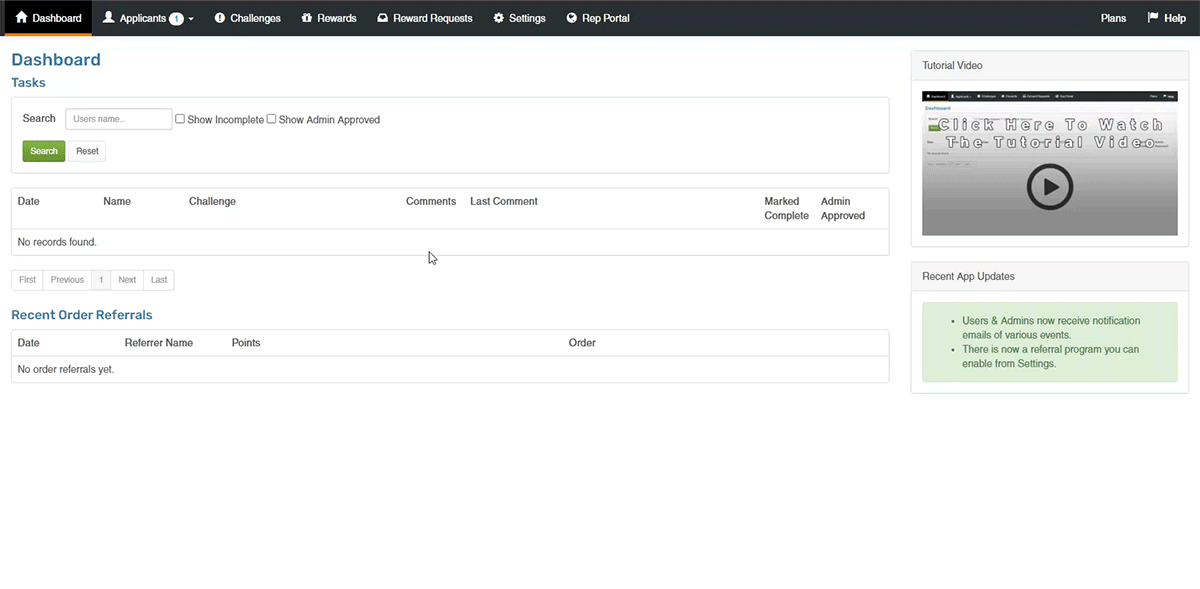 (Click to Enlarge)
---
How To:
Step 1:
Navigate to the Rewards Page
Navigate to the Brand Ambassador Points application within your Shopify Admin. Once you see our dashboard, Click on the "Rewards" navigation item at the top of the page.

Step 2:
Create a Reward
Finally, you can create a Reward by clicking on the "Add Reward" button at the top right. Then, in the window that appears, please fill out all 3 fields and click save.
Here is a brief description of each field.
Name
This is the name of the Reward that will be displayed to your Ambassador on their Rewards list.
Points
This field will determine how many points the Ambassador will have to spend in order to receive the Reward.
Description
This field will explain the details of the Reward.