Overview:
This tutorial shows you how to add the store locator map to a regular Shopify page. Instead of using the app proxy page.
---
Tutorial:
1) Create a regular Shopify page via Online Store > Pages
2) Edit HTML by clicking <> button in top right of editor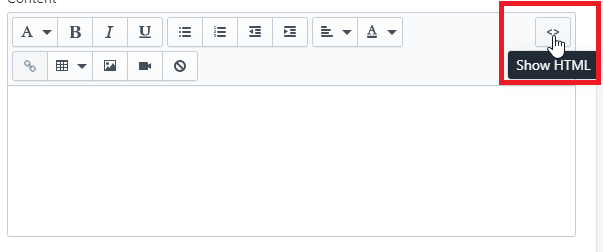 3) Paste the code below into the textarea:
<script type="text/javascript" src="https://storelocator.w3apps.co/widget/bundle.js"></script>
<w3-store-locator default-distance="25" distances="5,25,100,250,-1" search-limit="100"></w3-store-locator>
Feel free to edit default-distance, distances, and search-limit.
Default Distance is the radius distance from the center of the search. Any location within this radius will show.
Search Limit is the maximum number of locations that will be returned. Around 50 is a good number
4) Click Save.