---
Overview
In this article you will learn the basics of Easy Purchase Orders and how the app works more on the front end.
If you have any issues getting the Easy Purchase Orders setup please feel free to reach out to us at support@w3trends.com
---
When Customer Requests PO
Cart Page
After your customer builds a cart and navigates to the cart page of your store is when they will first encounter the app. The app adds a Generate PO button next to the checkout button. Allowing the customer to choose either to checkout through the normal checkout methods or to request a purchase order.
Request PO Email Modal
Once the customer clicks the generate PO button, they will be prompted to enter their email in order to create the purchase order.
Response Modal
A customer will then receive notification on the screen as the app creates the purchase order and sends an email in the background to the customer.
Screenshots
Generate PO Button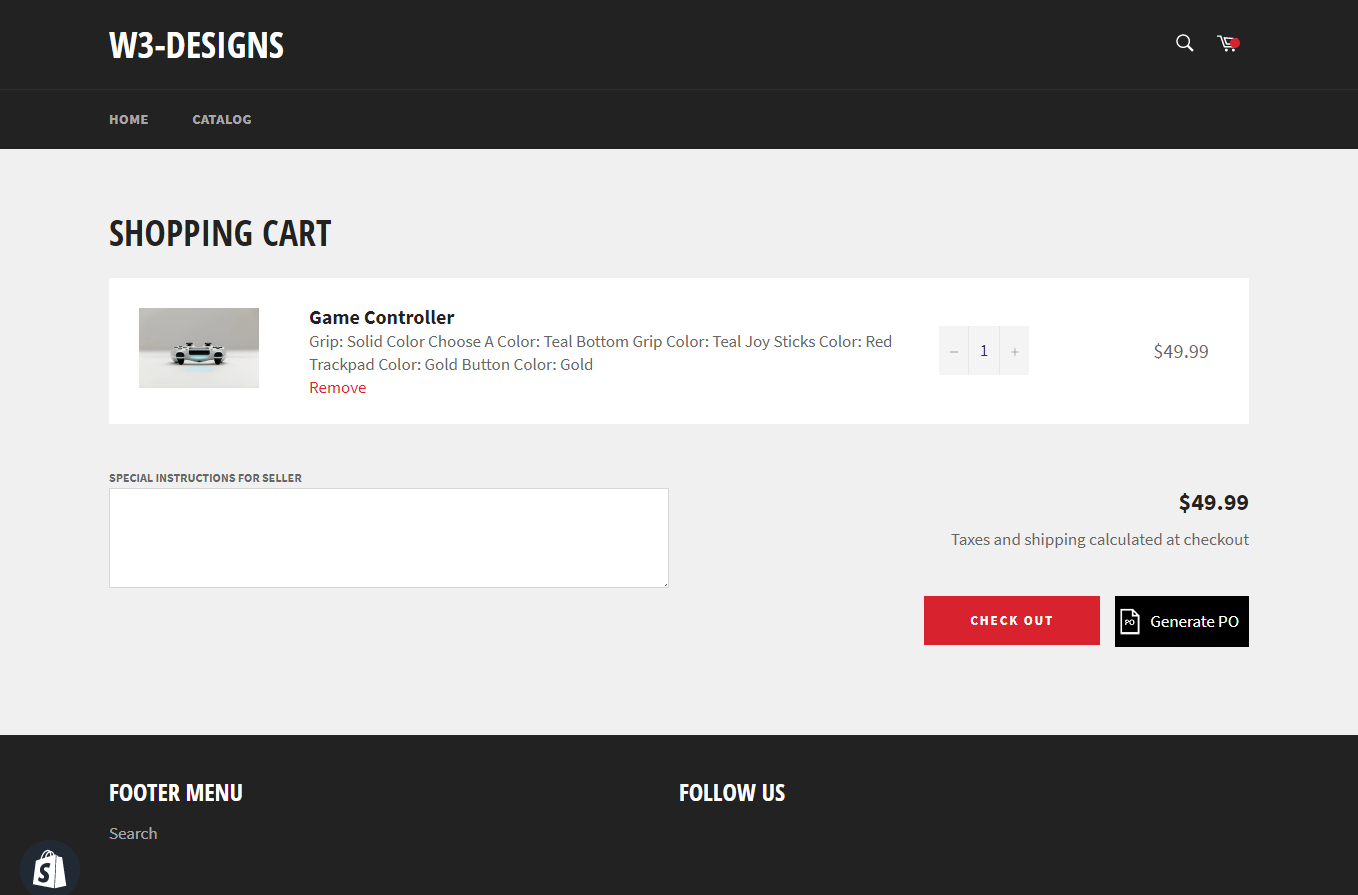 Request PO Email Modal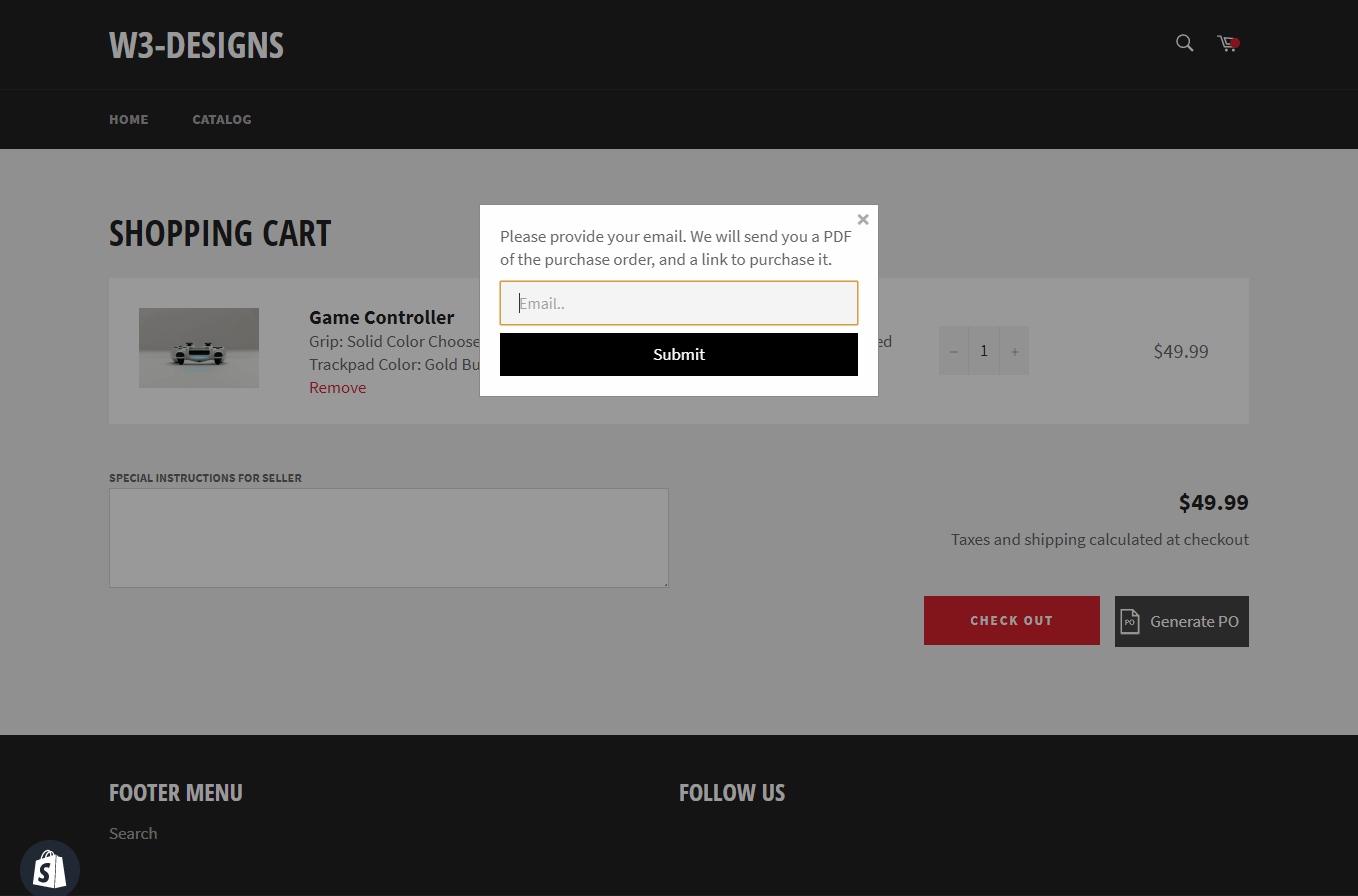 Response Modal
---
Customer Receives PO
Email
The email sent to the customer will feature a summary of their order, an attached PDF for their documentation, and a checkout button. When a customer is ready, they can click the checkout button in the email to be redirected to your stores checkout page in order to complete the order.
*You can edit the Email sent to the customer inside the app on the templates tab.
PDF
The PDF sent through the email will showcase the order. The client can use the PDF as a receipt or record of the order for approval in addition to the email.
*You can edit the PDF sent to the customer inside the app on the templates tab.
Screenshots
Email
PDF