Overview
Want to use a custom marker on your map instead of the standard colors offered with the app?
This tutorial will show you how to upload a custom marker and assign it to locations.
---
Marker Image Requirements
We recommend the size be 30px X 30px, and it must be a .png, with a max file size of 500kb
---
Adding the Marker
To add the marker to the app, open the app and go to the Settings tab, then click on the Go to Manage Markers Page:
In this page, click the Add Marker button:

Give your new marker a Name, select the file and click Save Marker when done:
Now that the marker is saved, you can view it by clicking on the the Go back to markers link:


---
Assign Custom Marker to locations
Now that we have our custom marker made, lets assign it to a location!
To do this, go to the Locations page of the app and click the Edit button next to the location you want to use the new marker on: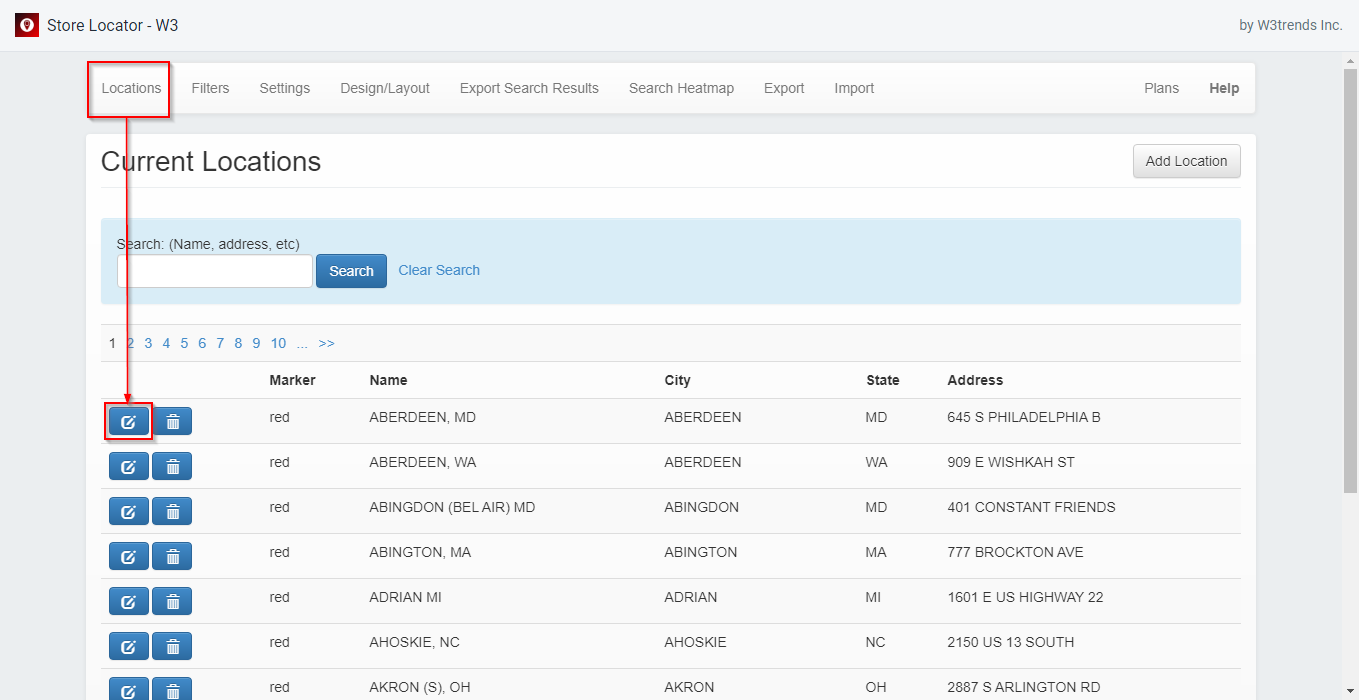 Click the Marker dropdown list and select your new marker, then scroll to the bottom and click the Save Location button: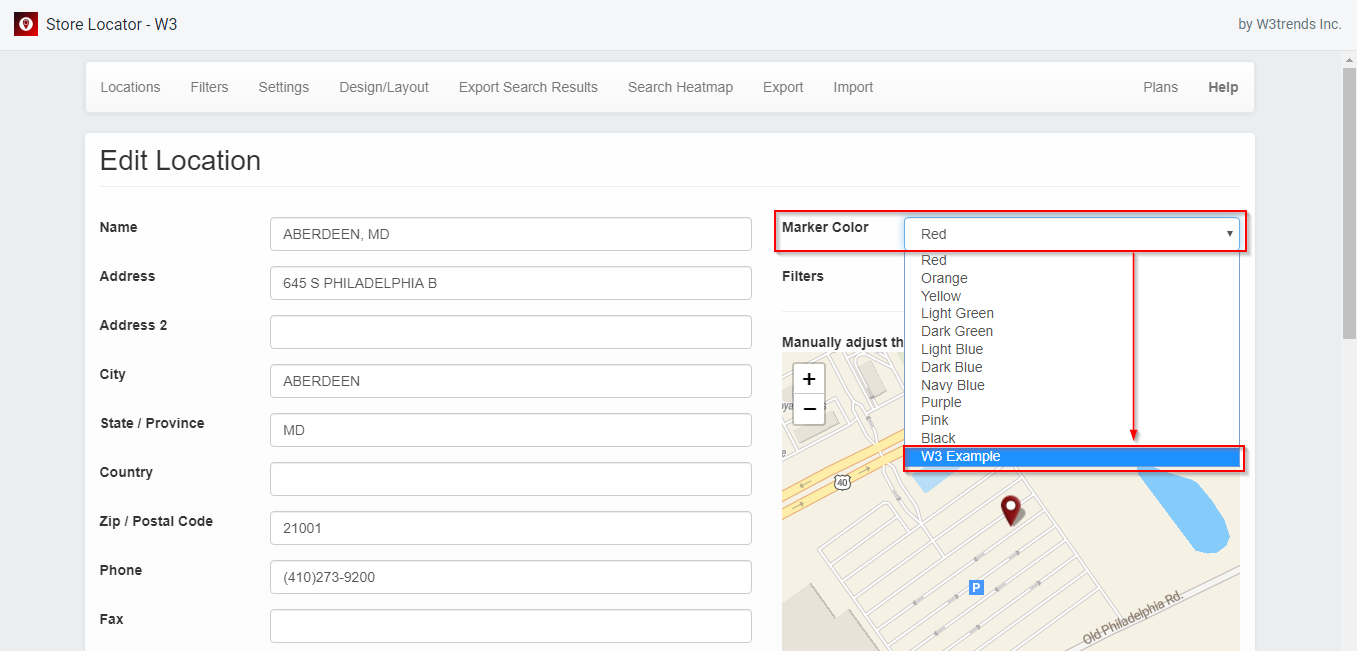 Now open your store view the map to see your marker!
---
Set Custom Marker on Import
To use a Custom Marker on import instead of the red marker or other basic colors, enter the name of the marker replacing spaces with - , and name will be lower case.
For example if the Marker name is Store 1, the import marker field would be store-1
Click below to download this PDF: