Uninstall/Cancel/Delete
A search term that we receive on occasion is different variations of; How do I uninstall the app? How do I cancel? How do I delete the app? Stop Billing Cycle Or Cancel Subscription.
So we decided to make this very simple tutorial below to show you how to uninstall an app with Shopify. The process is the same for all of our apps.
In regards to billing, all billing is handled by Shopify directly, and uninstalling the app will cancel your subscription, and stop all charges. You may receive one more charge on your next bill from Shopify if you are uninstalling in the middle of your billing cycle.
Please keep in mind that deleting any of our applications will permanently delete any data you may have stored in the app. And that data will become irretrievable.
To delete an app, go to your Apps tab and click Delete to the right of the app you wish to delete: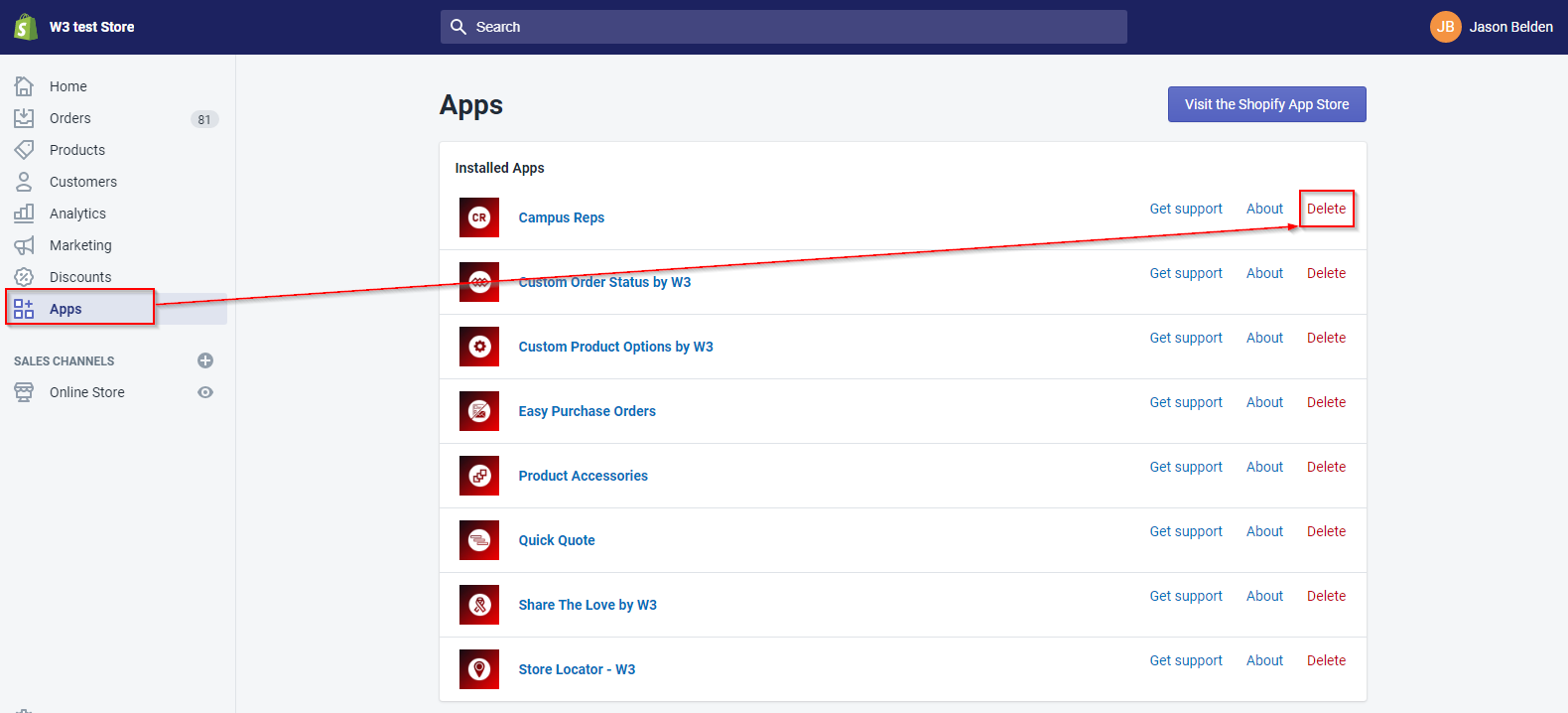 You can provide optional feedback, then click the Delete button to remove the app:
Click below to download this PDF: